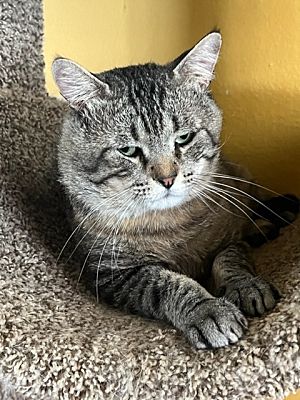 LEWSITON BITTLEBEES is a huge Harry Potter fan and, like Harry, he was orphaned and left to survive on his own on the street of Wichita Kansas.
Lewiston Bittlebees is a chonky cat and part Kneazle, which is a magical being, specifically a beast that closely resembles cats found in the Muggle world.
Lewsiton Bittlebees is full of magic, love and is a conniseur of all things edible. He requires his meals on time with no concern of your dining needs.
He does prefer to be the King of the house while casting spells and napping ….Is this a Love Connection?